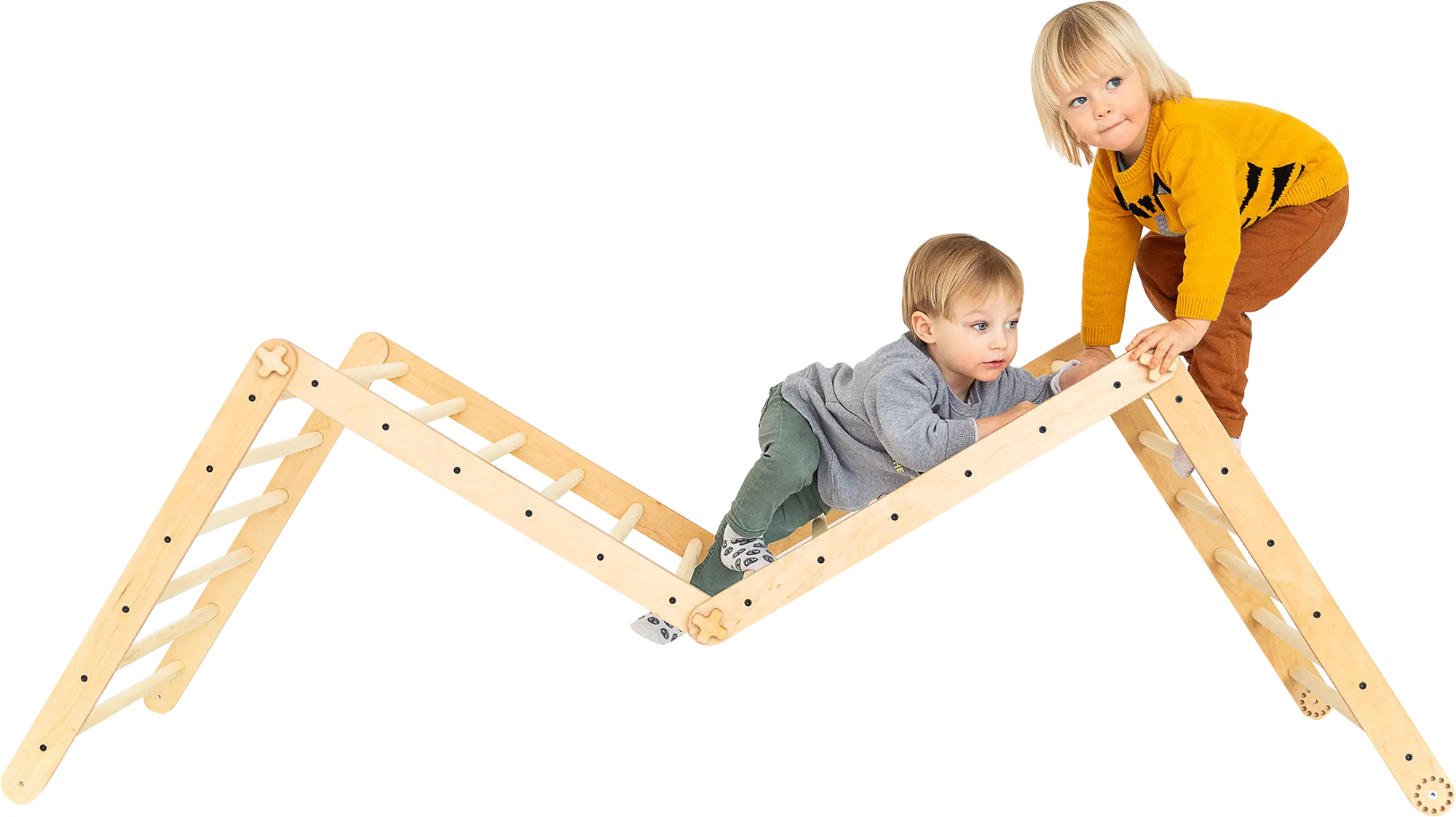 The all-in-one transformable pikler triangle for every stage of Your child's growth
Infants
From very first days
Babies
From crawler to climber

Toddlers
Becoming master of climbing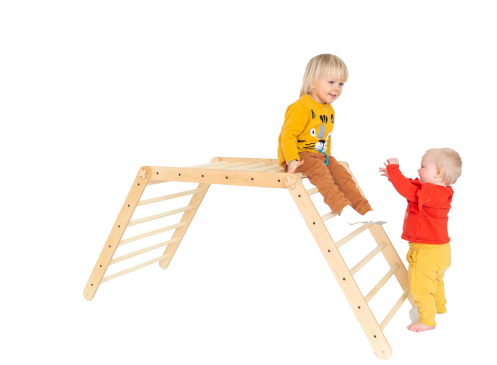 See it in action.
#upafamily
What age your products are suitable for?
UpaFamily products doesn't actually have an age range. We do recommend to start from 12 month+ children but even as young as 9 months could start to enjoy climbing the frame. Babies younger than this could enjoy lying under the frame – why not hang some toys from the rungs and let your baby lie under it? Age really depends on the child, their ability and how you feel as a parent. As an open-ended toy different children will use it in different ways. Parents must take care of their children when using our products.
What is the weight limit of UpaFamily products?
Maximum load up to 50 kg / 110 lbs
How much does UpaTriangle weight?
It only weighs 4.5 kg / 9 lbs. Triangle disintegrates very easily into separate parts (1 triangle – 2 segments) and then easily fits even under the crib. 1 folded triangle's dimensions: 72 x 60 x 10 cm / 28 x 24 x 5 inches. The unique design combined with choice of materials allows for a slim profile reducing the overall weight.
Still have questions? Check out all FAQ
Get more climbing updates